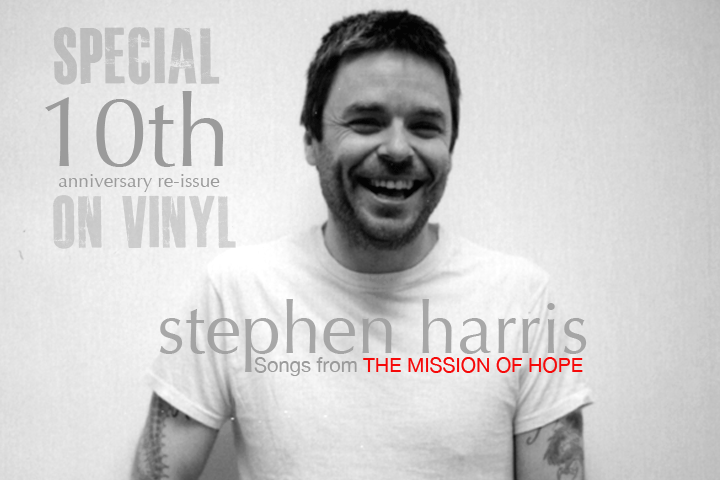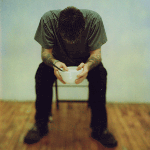 Stephen – "The design I originally wanted to use didn't include any identifying information on the cover whatsoever. I wanted the recordings to be 'lost' as soon as they passed beyond their original owner, subject only to memories and subsequent word of mouth – much like the journey adoptees experience once they are separated from their biological family. Whereas this was a great concept, it wasn't really fair to everyone who had given so much time and energy to the project. Nor did it bode well for advertising or selling the thing, so we abandoned the idea. Luckily I kept the original artwork and we dug it out after Chris suggested the anniversary re-release. Despite the fact that it was stuck together with bits of old Sellotape and had faded considerably, art director Tina Ibañez managed to salvage most of it and created something akin to what I started out with ten years ago."
The standard-issue release features:
• A heavyweight virgin-vinyl pressing of the original recordings.
• Entirely different artwork to the original CD housed in a gatefold sleeve.
• Available only when purchased through Plane Groovy, a four-page hand made insert containing the production credits and lyrics, with a machine stitched seam.
The deluxe issue release (pictured here) features:
• A heavyweight virgin-vinyl pressing of the original recordings.
• Entirely different artwork to the original CD housed in a gatefold sleeve.
• A 36″ X 24″ hand-screened poster featuring architectural renderings of the long-demolished Mission of Hope building.
• A limited edition 7″ single containing demo recordings of two songs left off the original album: Railway Station Girl (Recorded as Railway Station Boy by Dorie Jackson on her debut Aquarian Nation CD The Courting Ground) and Bicycle Bell. The single is wrapped in brown paper and string, and hand-embossed with the M.O.H. logo in wax. When opened, the wrapper reveals a silk-screened reproduction of the wallpaper pattern that decorated the walls of the original mission.
• The whole package is contained within a hand-sewn muslin bag that buttons shut at the front with the production credits silk-screened inside. The bag is also hand-stamped with the M.O.H. logo and tagged along one seam with an embroidered label identifying the LP as Plane Groovy release PLG006.
• As an additional feature, the poster contains a unique set of clues, giving the buyer a chance to uncover an entry code for later use on the M.O.H. website.
• Each element of the package is hand-numbered accordingly and signed by all the artists involved. 
"Ultimately, I went on a journey looking for someone I had never met, and found myself."
Stephen talks about vinyl: Neil Young once described the disparity between digital and analogue (c.d. and vinyl) as the difference between being pelted with ice cubes and standing under a warm shower. I hadn't thought of it that way, but it is a description that seems to touch upon the differences between the two mediums quite nicely. I grew up immersing myself in that warmth as often as time – and my limited record buying budget – would allow.
Once discovered, many a late night was spent locating the opening grooves of my mother's Tom Jones collection. I turned eleven in 1977 and Mr. Jones gave way to punk and the fabulous years of Rough Trade, Small Wonder, and all the other independent record labels of that era. Visiting the local Virgin shop on Saturday mornings I exchanged my pocket money for copies of Totally Wired by The Fall and The Sweetest Girl by Scritti Politti. Later on I'd buy This Charming Man by The Smiths, and Say Hello, Wave Goodbye by Soft Cell. Thus armed, I would ride the bus back from town, clutching the coveted picture sleeve of an early pressing. Once home, the mysterious mush of sound that washed out of the speakers set my pre-pubescent imagination alight like nothing before or after. I could argue the case for vinyl on a scientific level: subharmonic distortion, variable overtones, so on and so forth, but why bother? It's what I grew up on, and just like Heinz baked beans and rissole & chips, it's never going to get better than that!