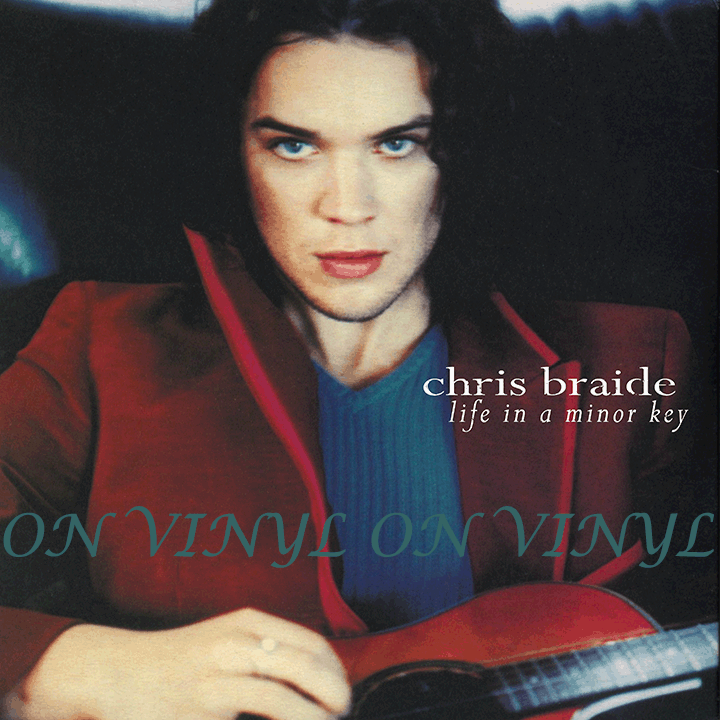 Notes on the recording of Chapter One: I remember the year was 1993 and I'd been signed to Polydor records for a year already at that point. I'd had the usual meetings with A&R people asking me how I saw the album and how I wanted to portray myself etc. One question I was asked by Lucian Grange who was then the MD of Polydor was "Who do you want to produce your album" I replied without hesitation "Thomas Dolby". You see I'd absolutely loved what Thomas had done with all the Prefab Sprout albums and I'd also been quite a fan of his own solo stuff such as The Golden Age Of Wireless and The Flat Earth. 
Next thing I knew my wish had been granted and off I went to meet Thomas at his house on the beach near Exeter. We got on really well and before I could say "show us your Jupiter 8" we were in Marcus Studios in West London recording my debut single Funny Five Minutes. It was a magical time working out keyboard parts at the piano with Thomas and even inviting my dear friend and childhood hero Glenn Tilbrook to play guitars on the track. I thought we'd made a pretty great record after hearing the final mix Thomas did. The label seemed very happy with it and it all looked golden with video treatments coming in and photo sessions galore. Then one day I received a phone call from my A&R saying that Mick Hucknall from Simply Red had heard my Polydor album demos and flipped out saying there and then that he must produce my album. He was a huge fan of my songwriting and singing and so that put an end to me making the rest of the album with Mr Dolby. 
I was both flattered that a huge pop star (which at the time Mick was just about the biggest) liked what I did but also gutted that my relationship with Thomas had come abruptly to an end. I didn't love the kind of music that Simply Red did although I respected him as a singer and would rather have stayed on the path I was on with Thomas. Any way the album was now under Micks control and I was told to "Go with it" as it could be great for my career etc. Bags were packed and off we went to Condulmer Studios in Italy where Simply Red had recorded their most successful album Stars. 
We spent 6 weeks recording in the most beautiful location and driving out to Venice every night to eat in the most fabulous restaurants. It was fantastic and I can hardly believe it happened now when I look back. I was so confident and took it all in my stride as if it was perfectly natural and meant to be. I look back now at my younger self and think what an amazing experience it all was and how lucky I was. I thought it would never end. Mick and I would go for bike rides around the Italian countryside and talk endlessly about life, fame, music, women. Sometimes he acted like an older brother preparing me for what strange times may lie ahead. Great memories.